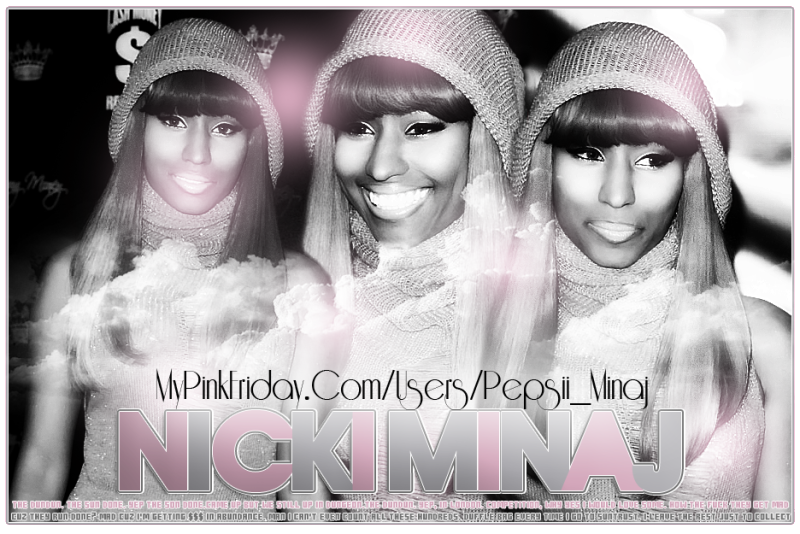 Watz Goodington Barb, Ken, KenBarb, And/Or Stud Muffin ?? The Name Is Jasmine Nicole. I Go By Pepsii Minaj Via Team MInaj. I'm 16 Years Old Living In A Fucked Up World. Been Thru A Lot Of Shyt, So I Don't Take No Shyt, Not From No Bitch. That Goes For You Too, Bitch! I'm A Junior In High School. Can't Wait To Graduate That Hell Hole. Teenagers These Days Ain't Got No Fucking Manners Nor Respect. Especially Towards Their Elders. Did They Forget Their Elders Marched For They Dumb Ass ?! Dumb Ass Bummy Ass Bitches. Ima Real Girly Girly, But I'd Choose Sweat Pants And Sneakers Any Day Of The Week. I Love Nicki Minaj. Let Me Reiterate That Statement. I Love Nicki Minaj. She's The Best Thing To Ever Happen To Rap Game And She Is Definitely Changing It For The Better. She's Opening Doors For Girls Who Never Thought They Could Win. Nicki Is The Queen Of Hip Hop And Whoever Doesn't Like It Can Eat A Dick, Choke, And Die Slowly. I Am So FUCKING Proud Of Nicki! Nicki Has Come SO Far And People Don't Even Realize That. They Think She Just Popped Up On The Music Scene. But Besides All That, Nicki I Love You Mama! Continue To Do YOU Cuz NOBODY Does It Better. Your Barbz And Kenz Are Loving Every Moment Of It. Fuck What These "Has-beens" Have To Say And Continue To Stay Focus And Knocking These Hoes Off Charts And Shyt :) I Just Wanna Cry Because Nicki You MADE It! It's Rare For People Like Us To Make It. It's Like You Just Stood Up One Day And Said "I Will Not Be A Statistic. I Will Show These Young Girls And Boys That They Can Be Somebody, No Matter Where They Come From, No Matter How They Are Brought Up. I Will Not Be A Statistic And I Will Show Them They Don't Have To Be Either." Nicki You Are Doing More Than Changing The Rap Game. You Are Changing People's Mind Set And Their Way Of Life. Once Again Nicki, I Love You SO Much. I Knew Pink Friday Would Be A Success Cuz You Have Worked So Hard And Come So Far That It's Destined To Do Well And On Top Of That, You Had Your Team Behind You The Whole Way! We Will Always Be Behind You HB. #TeamMinaj Loves You! There's Only One Person In The Industry That I Love As Much As I Love Nicki And That's Cheryl Pepsii Riley. I Love That Woman To Death. She Is A Clone Of My Mother. I Have So Much Respect And Endless Love For Her. She Is Indeed My Idol And My Music Love. Her Music Is So Heartful. She Is So Underrated With A Powerhouse Voice. Her Message Needs To Be Heard And I'm Such A Big Supporter, That I Will Spread Her Word. I Will Always And Forever Be Behind Cheryl 100% Of The Way Cuz I Love Her Just That Much And More.
♥ Cheryl Pepsii Riley & Nicki Minaj ♥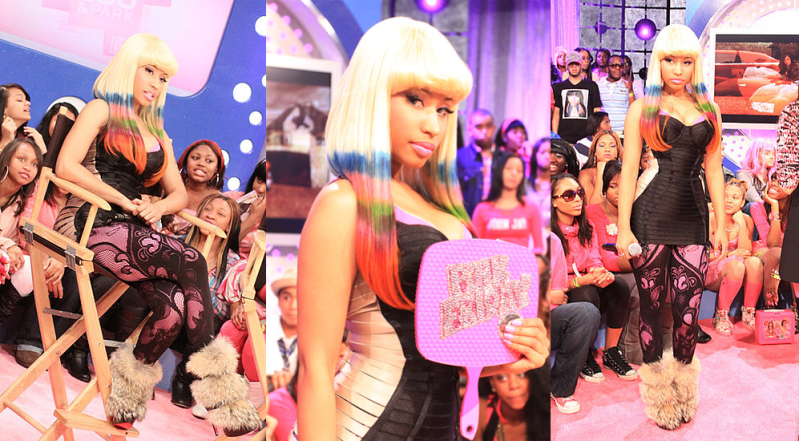 Blog
Mon, Dec 6, 2010 at 10:13 PM

Stephanie heard the footsteps coming and she knew this would be a long night. She said to herself over and over again, "This isn't right!" Around this time, she would crawl up in the corner and wish she was dead. "Little girl get over here before I kill you," was all he said. As always, she did as she was told. When Stephanie looked into his eyes, she wondered why...