Sat, Dec 8, 2012 at 10:28 AM
PHOTOS: Nicki Minaj Celebrates "Pink Friday"...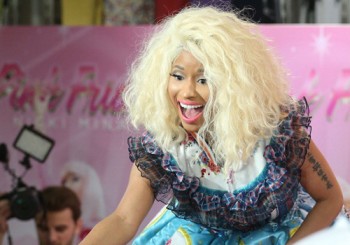 Nicki Minaj celebrated the launch of her new perfume "Pink Friday" at Myer Sydney City on November 29, 2012 in Sydney, Australia. Check out the pics below & be sure to buy "Pink Friday" the fragrance. Visit NickiMinajBeauty.com for more information.