Sun, Mar 24, 2013 at 10:40 AM
Nicki Minaj sits down with HELLO! Magazine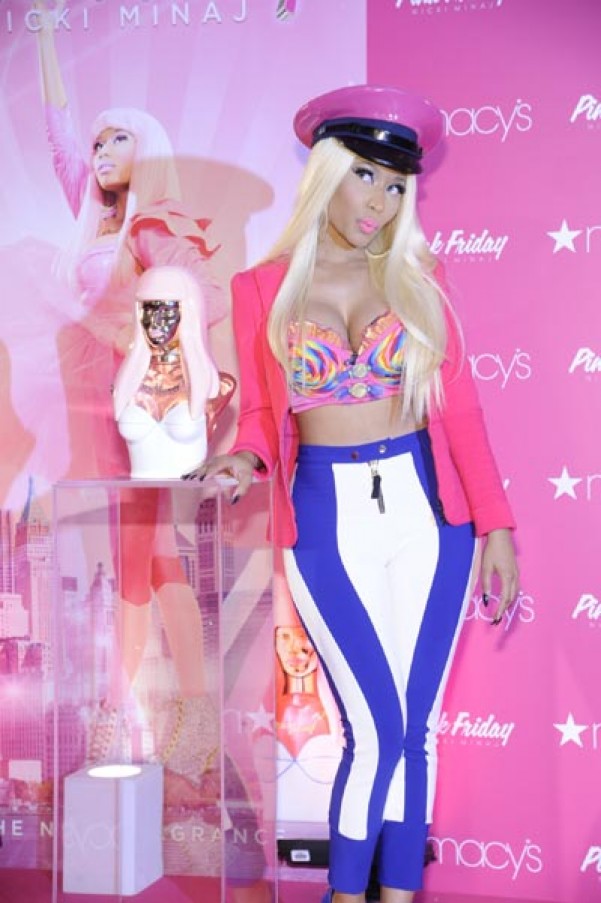 Interview Below via HELLO!
Nicki Minaj s a rule breaker, game changer and style setting rap star with platinum selling albums, a staggering 15 million twitter followers and fans around the world who hang on her every word, she sat down with HELLO! Online to tell us about her style icons, playing dress up and how she is now also the princess of perfume.

You have turned your creative eye to perfume, tell me more about Pink Friday?


'I have always wanted to create a perfume, I mean it's every girl's dream right? But I didn't think anyone would want to take a chance on me, a female rapper. Now it's an extension of my personality and a way for my fans to feel closer to me.'


Did you enjoy the new creative process of choosing notes and helping design a flacon?


'I loved choosing and experimenting with the different scents.....

Read the Full Interview via HELLO!
What was your favorite part of this interview?