Sun, Apr 7, 2013 at 5:06 PM
Nicki Minaj's 'High School' Sneak Peak . Video...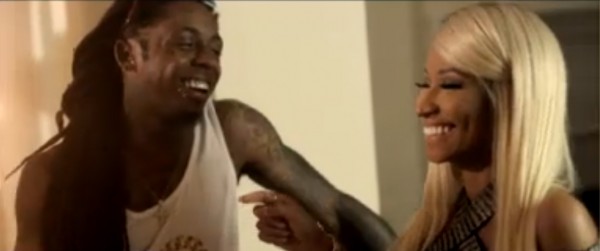 The video will premiere at 10:53 a.m. ET, and afterward Minaj will sit down for an exclusive interview with MTV News during "MTV First: Nicki Minaj" on MTV.com.
Nicki Minaj is going back to school. The "American Idol" judge and Young Money first lady will sit down for an interview with MTV on Tuesday (April 2) when she debuts her new collaboration with Lil Wayne, "High School."
see more at http://www.mtv.com/news/articles/1704607/nicki-minaj-high-school-music-video-teaser.jhtml
Fans can begin submitting questions for the interview immediately via Twitter using the hashtag #AskNicki. Before the action starts, the celebration of all things Nicki will kick off on Monday (April 1) with MTV Hits and MTV Jams highlighting Minaj's collection of music throughout the day