Wed, May 15, 2013 at 11:48 PM
BET Awards '13: Nicki Minaj nominated!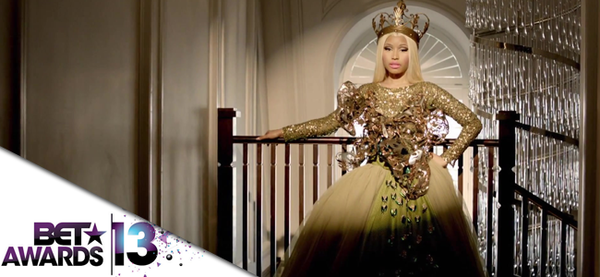 The nominees for the BET Awards '13 were announced today & Nicki Minaj has been nominated for — Best Female Hip-Hop Artist!
This is the FOURTH time that Nicki has been nominted in this category. She's also won in this category for the past THREE consecutive years (2010, 2011, 2012).
The BET Awards will air live from Nokia Theater L.A., June 30 at 8pm EST. Are the barbz tuning in?