Wed, May 22, 2013 at 8:12 PM
Nicki Minaj at the 2013 Billboard Music Awards!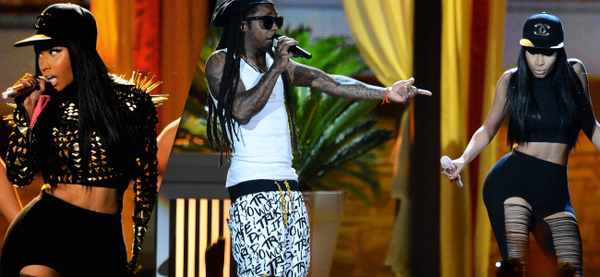 OHMAGAH! What an exciting night for the barbz. Tonight at the Billboard Music Awards, Nicki took home 3 awards for — Top Streaming Artist, Top Rap Artist & Top Rap Album. Congrats!
Also, Nicki and Lil Wayne gave a live performance of 'High School' that had us GAGGING. She rocked black, ripped leggings and a gold spiked & studded black jacket. Check out the steamy performance below!