Wed, May 22, 2013 at 7:18 PM
Nicki Minaj is nominated at the 2013 Teen...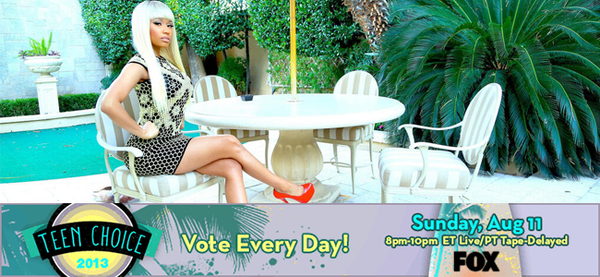 The first wave of Teen Choice 2013 nominees have been announced & Nicki Minaj has been nominated for Best Hip-Hop/Rap Artist.
Starting today, fans ages 13-19 can vote once each day per category for their favorite TEEN CHOICE 2013 "Wave One" nominees at www.teenchoiceawards.com.
The awards air Sunday, August 11, LIVE on FOX!