Thu, Jun 6, 2013 at 6:53 PM
CONTEST: Submit A T-Shirt Slogan!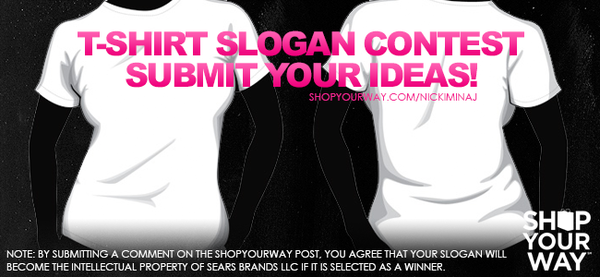 BARBZ! Click HERE to leave a comment with a t-shirt slogan on Nicki's Shop Your Way profile page, for a chance to have it featured in her upcoming collection! Look for the post that says "Submit A T-Shirt Slogan".
Please, DO NOT submit your slogan here in the mypinkfriday comments.
NOTE: By submitting a comment on the Shop Your Way post, you agree that your slogan will become the intellectual property of Sears Brands LLC if it is selected as a winner.