Mon, Jun 3, 2013 at 5:55 PM
Pretty Gang Twerk Team's 1st Annual Contest!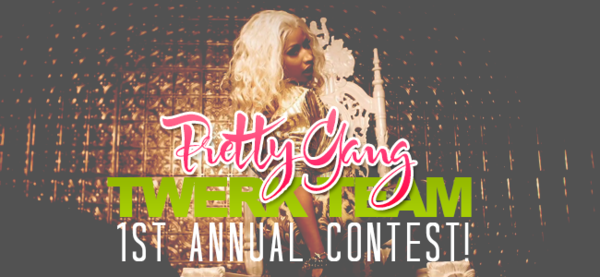 You MUST be 18 or older to enter.

This contest is open to every country.

Winner will get a meet & greet with Nicki Minaj (if you live in the US). If you live outside the US, another prize will be announced.

MUST twerk to *Ciara — I'm Out ft. Nicki Minaj*. Choose 1 minute & 30 seconds in any part of the song.

Your video MUST be uploaded to YouTube.

No more than 4 people are to appear in your video. 1-4 people allowed.

DO NOT post your video until Nicki tells you to post it. Create your video & look out for Nicki's tweet on MONDAY (https://twitter.com/NICKIMINAJ).

There will be a limit on how many videos can enter.