Mon, Jun 3, 2013 at 1:16 PM
VIDEO: Nicki Minaj makes a surprise appearance...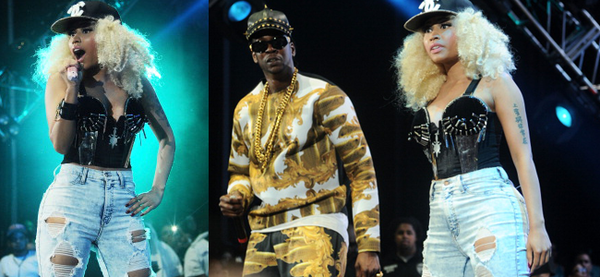 Nicki Minaj made a surprise appearance at Hot 97's Summer Jam XX & performed 'I Luv Them Strippers' alongside 2 Chainz before going into her club banger 'Beez In The Trap'.
Was anyone else hittin' that 'Beez In The Trap' choreography? POW!
Check the performance below.