Tue, Jun 4, 2013 at 8:54 PM
VIDEO SHOOT: Busta Rhymes – Twerk It (Remix)...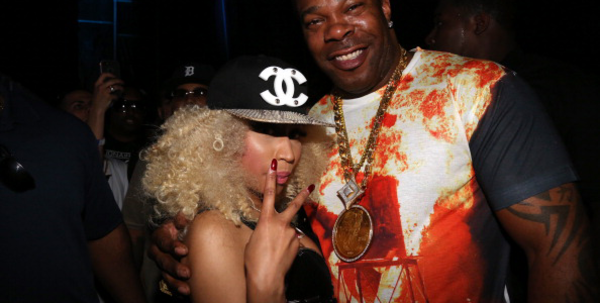 Last week, Nicki Minaj teased us with some lyrics & news of an upcoming video shoot. She tweeted — "surprise, surprise...recording it tomorrow, shooting it on the 3rd..." followed by, "first line: DUTTY GYAL!!!!".
Last night (June 3rd), we found out that Nicki made an appearance at Busta Rhymes' video shoot for his new strip club/club banger for the summer, "Twerk It". The Pharrell produced track is the lead single from Busta's upcoming 10th album. Video directed by Director X.
Also, DJ Khaled posted a picture with Nicki from the set, on his instagram page HERE.
The remix with Nicki has yet to be released. However, you can listen to the original version of "Twerk It" below and keep an eye out on mypinkfriday for the remix when it drops.
Who's excited for this new feature? You gotta admire Nicki's work ethic!