Sat, Jun 8, 2013 at 6:39 PM
VIDEO SHOOT: Wale – Clappers ft. Nicki Minaj...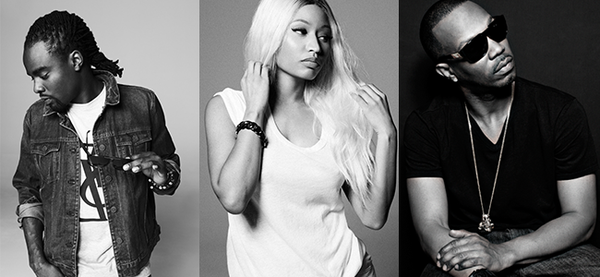 Wale, Nicki Minaj & Juicy J will be shooting a new music video Monday, for their uptempo strippers anthem — "Clappers" off of Wale's third studio album, due June 25. Wale broke the news via twitter today, tweeting to the fans "Clappers Video Monday".
The song samples "Da Butt," from the go-go band E.U. (Experienced Unlimited), featuring live drums.
The visuals will be shot by director Benny Boom, in New York and Washington D.C.