Mon, Jun 10, 2013 at 10:43 AM
Nicki Minaj featured on Ciara's "Livin It Up"!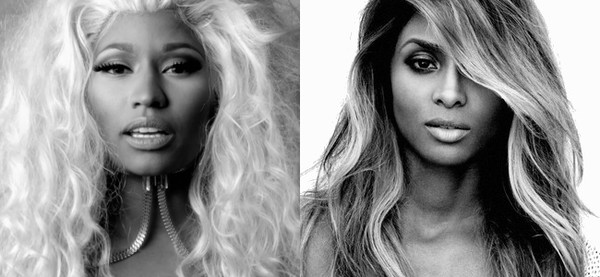 Barbz, REJOICE! Nicki Minaj is set to make more than one appearance on Ciara's upcoming self-titled ablum, Ciara.
In her interview with MTV back in April, Nicki revealed — "I was supposed to only do one song for her album and I think I'm going to end up doing two, because I just love what she's doing and I'm so proud, and I'm really excited for people to hear it".
Now we have total confirmation of the song's title, seen on a recent update of the tracklist on Amazon (Germany). Livin' It Up!