Mon, Jun 10, 2013 at 7:32 PM
STYLE ON 'EM: Nicki Minaj in 'Bitch Please...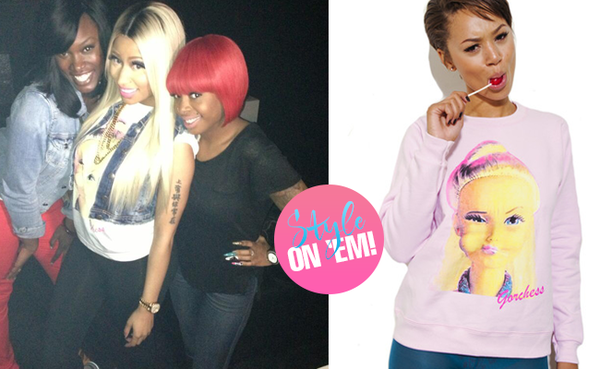 For her night out in NYC last night, Nicki wore the t-shirt version of this Gorchess 'Bitch Please Barbie' Sweater from Sorella Boutique. It's sold out though, bummer.
What style of sweaters would you like to see in 'The Nicki Minaj Collection' ? Pump it on over to Nicki's Shop Your Way page & let her know — http://www.shopyourway.com/nickiminaj.
Style on 'em bew!