Sat, Jun 29, 2013 at 3:31 AM
STYLE ON 'EM: Nicki Minaj in Alexander McQueen.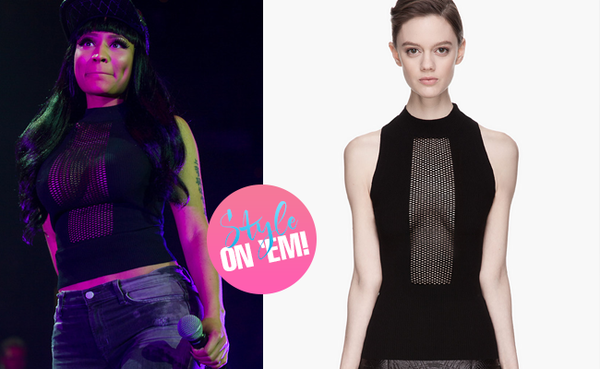 Nicki Minaj was a surprise guest performer at Power 106′s sold-out PowerHouse 2013 last weekend (video here) and for her appearance she wore this Alexander McQueen Mesh Panel Ribbed Tank, in black.
Do the barbz love it? Nicki definitely wore it better right?
Style on 'em bew!
Source: fashionbombdaily.