Mon, Jul 29, 2013 at 8:42 PM
PHOTOS: Nicki Minaj spotted leaving Crustacean...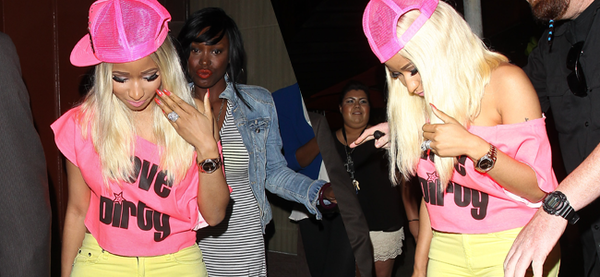 Last night (July 27), Nicki Minaj was spotted leaving Crustacean restaurant in Beverly Hills after dining with her close friends. She wore a pink t-shirt printed with the words "Love Dirty" & a pink monogrammed trucker hat.
Do you dig the look?
Check out the photos HERE!