Fri, Aug 2, 2013 at 1:01 AM
Nicki Minaj Teases Kmart Fall Clothing Line on...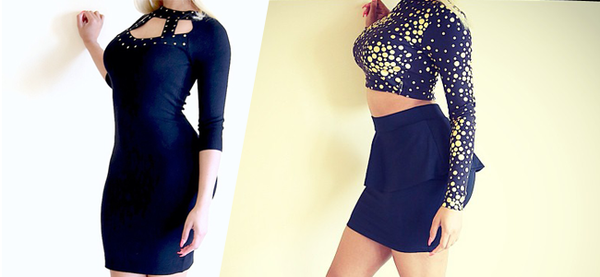 The Nicki Minaj Collection this fall at Kmart will definitely be serving sex appeal. Last night (July 31), Nicki previewed two outfits from the new fall line via her Instagram.
A curve-hugging mini-dress with a studded neckline and peek-a-boo cutouts certainly screams a night out on the town.The other outfit, containing a tight, long-sleeved crop top and peplum skirt is simultaneously classy and fun. Check out the photos below.
Click thumbnails to enlarge.