Sun, Aug 4, 2013 at 5:16 AM
Nicki Minaj in VERSACE Studded Medusa Lycra...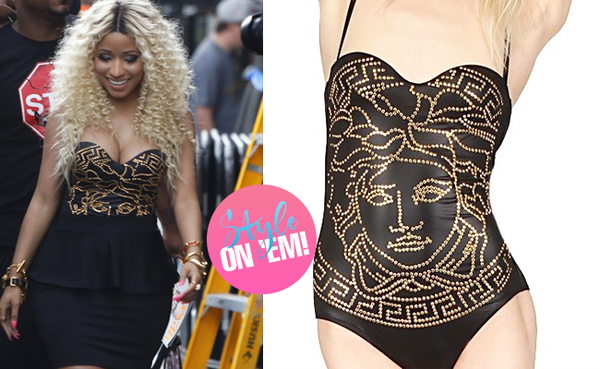 Chris Brown shot his video for Love More with Nicki Minaj at a Los Angeles night club last night (Friday). Nicki served and slayed as usual, pairing a VERSACE Studded Medusa lycra bikini, with a black peplum skirt which is a piece from her own upcoming line "The Nicki Minaj Collection".
Style on 'em bew!
Are you loving the skirt from the collection? Post your thoughts.