Sat, Aug 10, 2013 at 10:42 AM
Nicki Minaj & Birdman Hit Up STORY In Miami.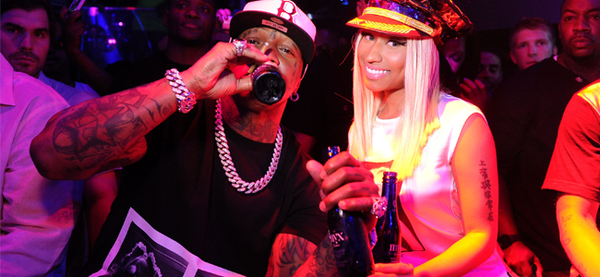 Last night, Nicki Minaj hosted club STORY's Thursday night soiree promoting her new Myx Fusions Moscato. Birdman joined her in the VIP section while DJ Clue & DJ Stevie J spun the music for the night's events.
Check out the photos below, posted from her Instagram.