Sun, Aug 11, 2013 at 11:58 PM
PHOTOS: Nicki Minaj Parties At Room Service Miami.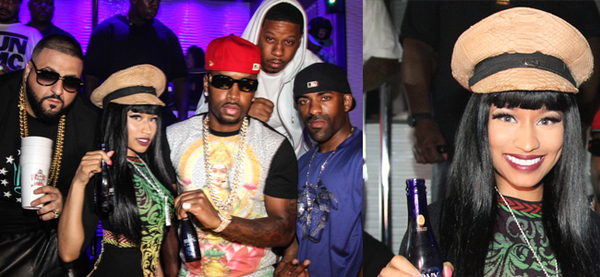 Last night fresh off of shooting the video for his hit single I wanna be with you DJ Khaled and YMCMB label mate Nicki Minaj partied the night away. Also in attendance was NYC own DJ Clue and reppin Harlem was Vado backed up by the sounds at Room Service on South Beach brought to you by Phil The Mayor & Mike Gardner of Headliner Market Group.
View photos HERE.
via exclusiveaccess.