Mon, Aug 12, 2013 at 8:22 PM
PHOTO: Nicki Minaj & Future In Studio.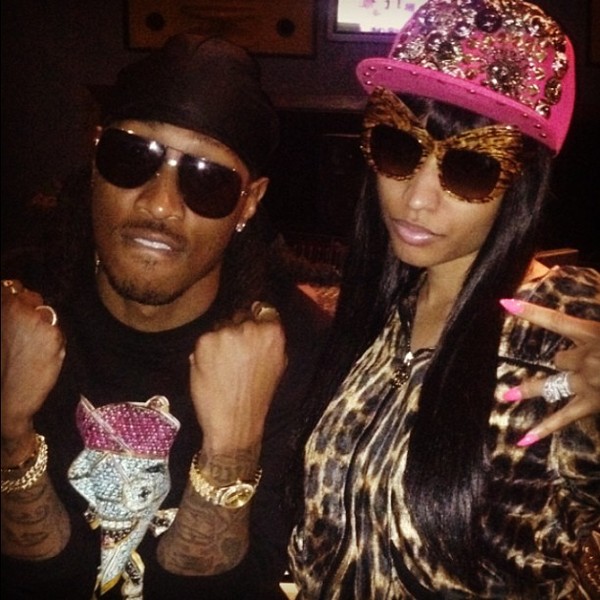 Yesterday, Future shared a photo on Instagram of himself in the studio alongside Nicki Minaj with the caption: "@nickiminaj #Honest."
Back in April, Nicki told MTV News of her and Future's upcoming collaboration stating, "People are gonna love the one with Future. It just feels right."
So why was Nicki in studio again? Or was it taken a while ago? Sigh, who knows barbz. What we do know is that Future just recently dropped the title track to his upcoming album "Honest", which is set to drop on November 26th.