Tue, Aug 13, 2013 at 5:11 PM
Exclusive: Nicki Minaj Talks About Her Ad for...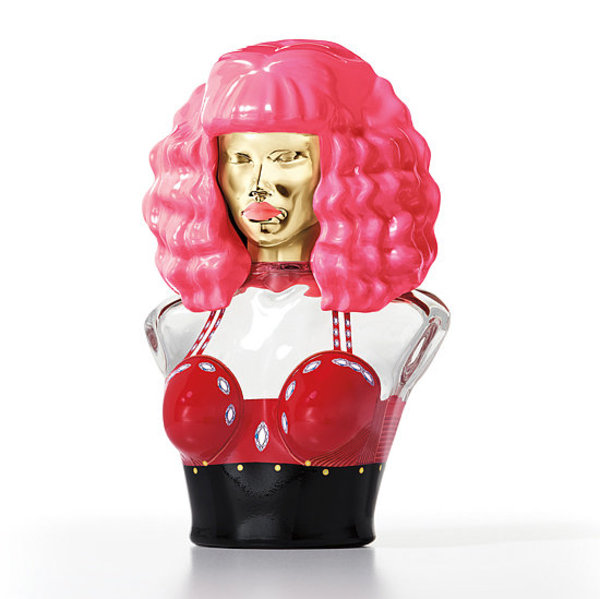 With the ad for her latest fragrance Minajesty (the follow-up scent to her successful Pink Friday), Nicki Minaj continues to do what she does best: makes jaws drop.
We don't know what to discuss first. The dramatic ruffled gown? The sky-high cotton-candy hair? The bonanza of bling? The throne she's perched upon? Let's just say this: Everything about the ad is majorly Minaj.
In the shot, the rapper poses in front of a golden throne with arms stretched wide over her "kingdom."
"I absolutely love this image and I hope my fans are as excited about it as I am," Minaj tells PEOPLE exclusively. "This new brand is striking, unforgettable, sexy and full of mystery." She goes on to say that the photographer (David LaChapelle) perfectly captured her vision, "blending high fashion and pop art in such a remarkable way."
And the bustier-shaped bottle for Minaj's scent (infused with notes of peach, tiger orchid and fluffy vanilla) definitely matches the over-the-top new campaign image.
"I want this fragrance to invite my Barbz [her fans] to celebrate their glamorous side, live in the moment and be outrageous knowing that true power comes from within," she shares.
via PEOPLE.