Wed, Aug 14, 2013 at 2:33 AM
STYLE ON 'EM: Nicki Minaj in Anna Karin Karlsson.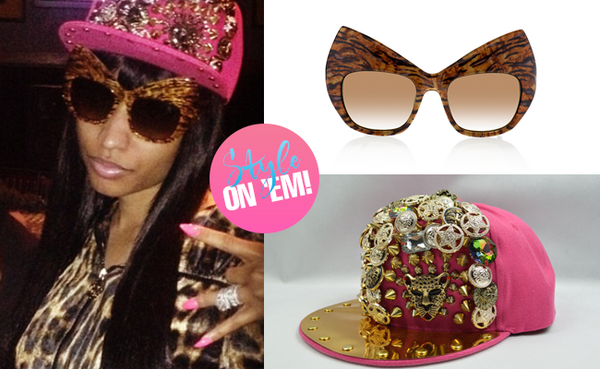 Nicki Minaj was in studio with Future wearing a pink studded hat with these Anna Karin Karlsson 'Mourning For Miss Blow' Sunglasses.
In a recent interview, Future let go of a couple of the features we can expect from the sophomore effort. "We just mixed a Nicki Minaj track, so that's gonna be a record on the album." he said.
Would you rock the hat & sunglasses? Style on 'em bew!