Wed, Aug 14, 2013 at 11:40 PM
Nicki Minaj's Minajesty: The New Fragrance.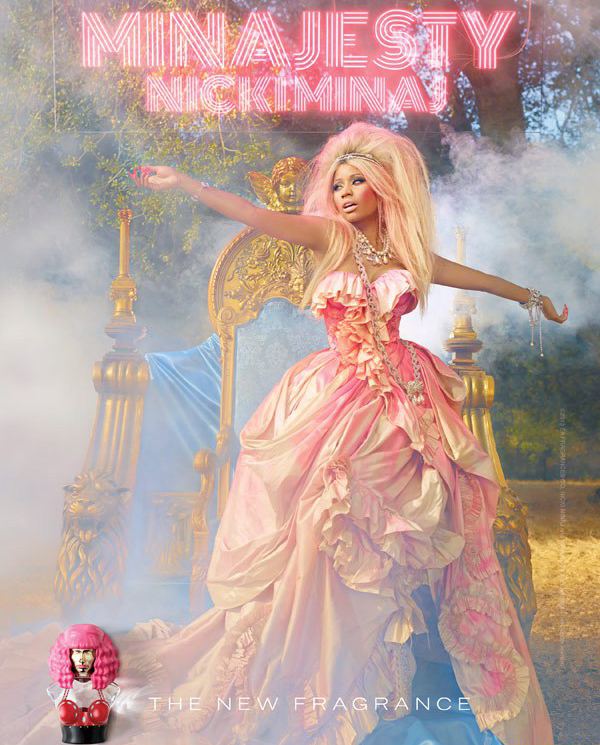 Nicki Minaj's reign continues! In case you missed it, her minajesty revealed the ad for her upcoming fragrance this past Monday (Aug 12). Check it out in the full photo above. Elizabeth Arden describes the fragrance as a "sultry floral gourmand," with "luscious fruits and luxurious fresh florals, draped in creamy vanilla and pure musks."
The bottle, which is shaped like a mannequin of Nicki with pink wavy hair, a makes a "bold and confident statement" with it's "outrageous presence and vivacious allure."
Nicki and Arden hope the fragrance will "captivate others through their own fearless and brazenly chic distinctiveness."