Thu, Aug 15, 2013 at 11:37 PM
DJ Clue – Rich Friday ft. Nicki Minaj, Future...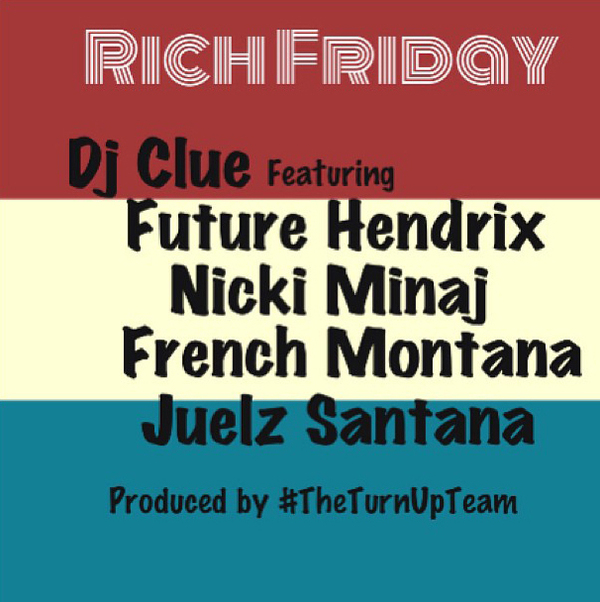 DJ Clue will be dropping his collaboration with Nicki Minaj, Future Hendrix, French Montana & Juelz Santana at midnight. He took to his instagram to reveal the title of the track, stating: "#RichFriday ...A Smokers Dream..Dropping at Midnight!".