Wed, Aug 28, 2013 at 9:48 PM
Ciara Talks Working With Nicki Minaj.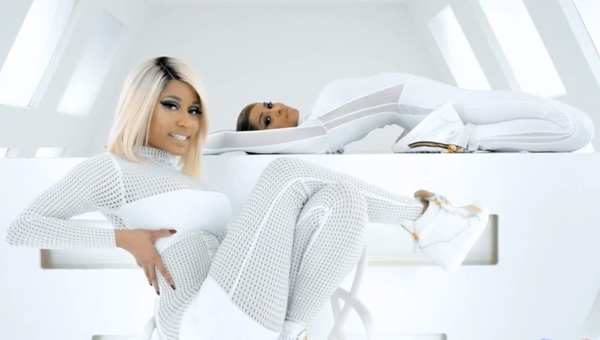 R&B singer Ciara is on the latest cover of Paper magazine. Amongst other things, the "Ride" singer talked about working with Nicki Minaj.
On working with Nicki Minaj:
Another highlight is "I'm Out," a raunchy romp with Nicki Minaj, which celebrates ladies' sexuality with even more high-diva abandon. The video features Ciara and Minaj cavorting in white leather bodysuits as they carry on about things you won't hear mentioned on the Disney Channel. "She invited me to be on her album, Pink Friday Roman Reloaded: The Re-Up," says Ciara of Minaj, "and I invited her to be on mine. I didn't feel like there was any other person I wanted for that song. She came in and murdered the verse!" Not shockingly, the two had fun making the video, despite the exigencies of the shoot. "We didn't sleep," Ciara informs me. "We shot for about 25 hours. After a while, my body kept dancing, but my brain wasn't there. At the end, I joked, 'Now, I'm out.'"
via Paper Magazine.