Sun, Sep 8, 2013 at 5:12 AM
PHOTOS: Nicki Minaj Attends Herve Leger By MAX...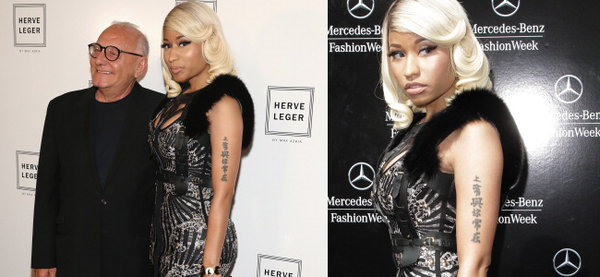 Nicki Minaj stunned and shocked late Saturday afternoon as she arrived at New York City's Lincoln Center to attend Hervé Léger's Spring/Summer 2014 fashion show. She stopped and posed for pictures with the designer before making her way inside, sitting as a front row guest taking in all of the looks from the upcoming collection.
Are you loving the old hollywood glam realTness? Have a look at a couple photos HERE.