Sun, Sep 8, 2013 at 7:21 AM
STYLE ON 'EM: Nicki Minaj in Hervé Léger.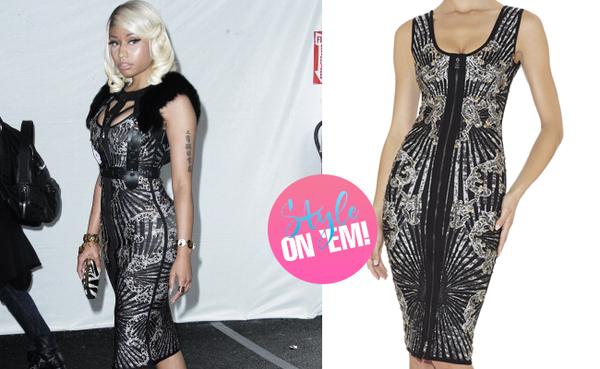 Nicki Minaj was a noteable front-row attendee at Hervé Léger's Spring/Summer 2014 Fashion Show wearing said designer's Fur Harness Style Waist Belt and Alisa Scroll Jacquard Studded Dress.
Style on 'em bew!
What do you think of Nicki's look?