Mon, Sep 16, 2013 at 8:09 PM
Nicki Minaj Dazzles in Her Upcoming Clothing...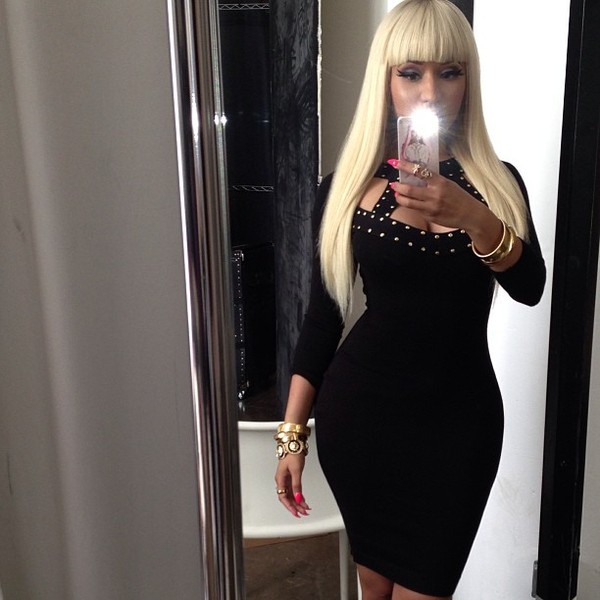 "Shaped nice. Figure 8." Nicki Minaj recently instagrammed another look from her upcoming clothing collection. Check out the curve-hugging dress above that definitely hugs you in the right places. The collection debuts in stores this fall.
Would you rock this dress barbz?