Tue, Sep 17, 2013 at 5:52 PM
PHOTO: Madonna and Nicki Minaj During MDNA...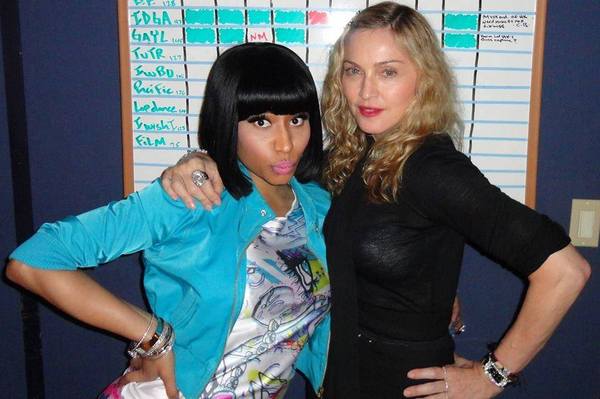 Check out the never before seen photo above of Nicki Minaj and Madonna. The photo looks to have been taken during the recording sessions for Madonna's album "MDNA," in 2011. In the background, you can see several abbreviated song titles, including "I Don't Give A" and "Give Me All Your Luvin". Both tracks featured Nicki and were also included on the album.