Thu, Sep 19, 2013 at 12:15 AM
Cosmo Crowns Pink Friday "Best Celebrity...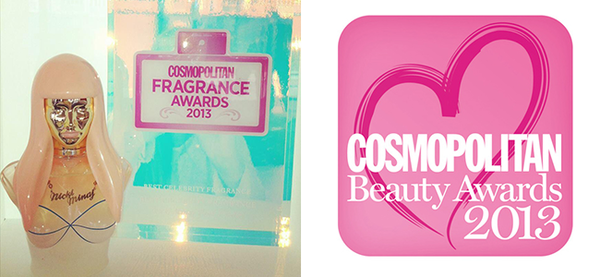 The Cosmopolitan Beauty and Fragrance Awards took place Sept 4 at London's glamorous Haymarket Hotel. In total, an industry expert panel judged over 250 products of which 52 were awarded. The winners represent the best in class for every element of beauty, from hair styling and cleansing, to skincare, fragrance and suncare.
In the fragrance categrory, Nicki Minaj's "Pink Friday" Fragrance secured a win as 'Best Celebrity Fragrance'. Congrats!