Thu, Sep 19, 2013 at 8:53 PM
NickiMinajMinajesty.com Launch!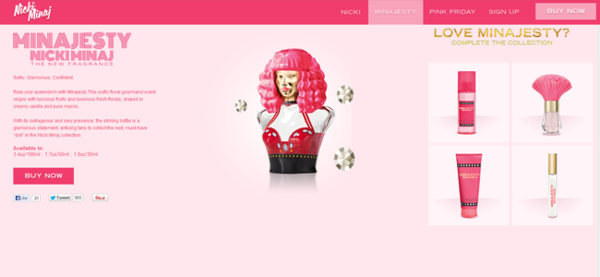 Check out the newly launched WEBSITE!
Sultry. Glamorous. Confident.

Rule your queendom with Minajesty. This sultry floral gourmand scent reigns with luscious fruits and luxurious fresh florals, draped in creamy vanilla and pure musks.

With its outrageous and sexy presence, the striking bottle is a glamorous statement, enticing fans to collect the next, must-have "doll" in the Nicki Minaj collection.
Available in: 3.4oz/100ml ; 1.7oz/50ml ; 1.0oz/30ml