Mon, Oct 21, 2013 at 6:17 PM
STYLE ON 'EM: Nicki Minaj in Juicy Couture...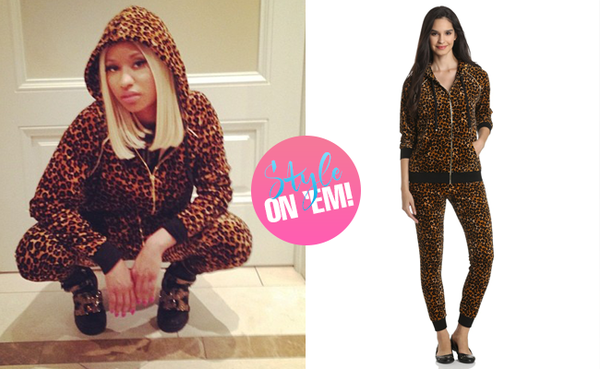 It's all about Nicki Minaj's wildside in this leopard print sweatsuit. Her Minajesty uploaded a new photo to Instagram of her rocking the Juicy Couture Hooded Leopard Print Velour Suit and Giuseppe Zanotti sneakers, just moment ago.
Style on 'em bew!
What do you think of Nicki's outfit? Would you rock it?