Sat, Oct 26, 2013 at 6:24 PM
Nicki Minaj Performs at Villanova's Hoops Mania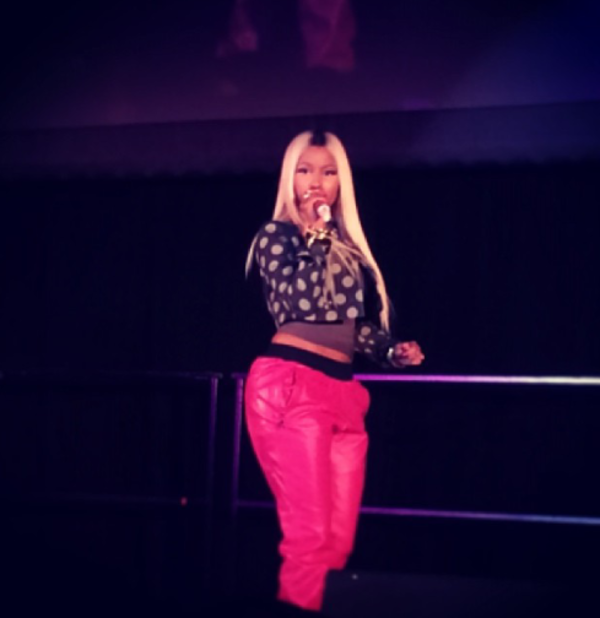 Nicki Minaj stopped by Villanova University's 2013 Hoops Mania tonight for a surprise guest performance much to the delight of Nova Nation. Her setlist included a selection of her hits including "Beez in the Trap," "High School," "Tapout," "I Wanna Be With You," and "Starships". She was also gifted a custom-made Villanova basketball jersey with "Minaj" printed at the back.
"Villanova, thank you for having me. I'll cherish this jersey forever!!!!" she tweeted after her performance. Check out the photos she shared below.
YAS! Nicki givin' WNBA teas ya'll.