Sun, Oct 27, 2013 at 10:06 AM
STYLE ON 'EM: Nicki Minaj in Moschino Polka Dot...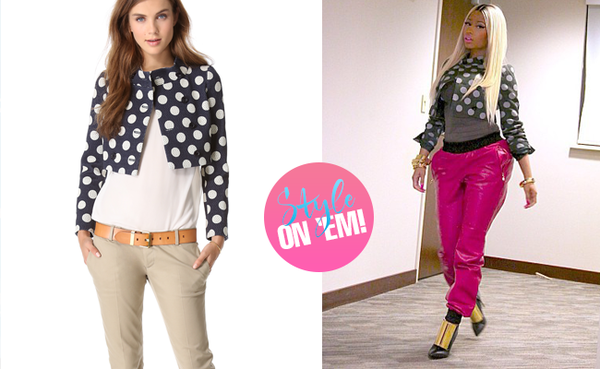 Nicki Minaj hit up Villanova University yesterday for a surprise guest performance. Her Minajesty wore a Moschino Pre-Fall 2013 Polka Dot Cropped Blazer with PRSVR Leather Jogger Pants and Giuseppe Zanotti Gold Plated Ankle Boots.
The PRSVR Leather Pants are a "Real Flamingos Wear Pink" Special Edition. Profits from the sale of the PINK products go to support "Men Against Breast Cancer."
Style on 'em bew! Love this look. What do you think?