Mon, Oct 28, 2013 at 3:07 AM
13 Days Remaining: Win a Nicki Minaj Wardrobe!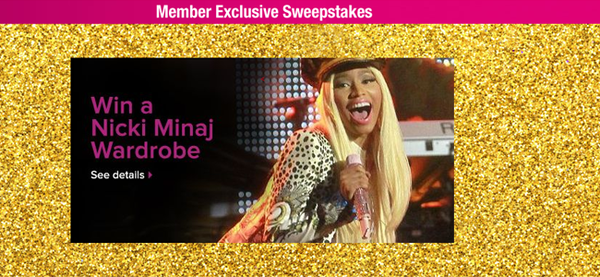 Once you've completed the steps HERE on Shop Your Way, you'll be automatically entered in the sweepstakes for the chance to win 250,000 points, approximate retail value ("ARV") each prize; $250. A total of 3 prizes will be awarded. You may receive up to two (2) additional sweepstakes entries by sharing the Sweepstakes on Facebook and/or Twitter from the Sweepstakes page.
The Sweepstakes ends on November 9, 2013 at 11:59:59 pm CT so follow the steps to enter and then get started on clearing space for your purchases in case you win! :P