Tue, Oct 29, 2013 at 11:57 PM
Find The Kmart Closest to You Featuring The...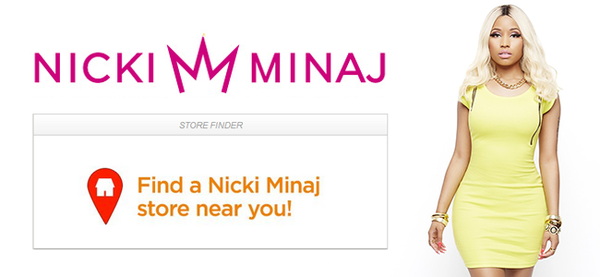 So you're on Twitter scrolling down your timeline and you come across a photo of Nicki Minaj rocking the perfect party dress. Oh, it's a beaut! You've been searching for theeeee perfect party dress for ages. The length is perfect, and you're sure it'll hit ya curves right. You read the tweet and it's from the Nicki Minaj Collection — affordable and at Kmart! A single tear leaves your eye as the heavens open up and shines a light on a space in your closet.
Here's some help! Find the Kmart closest to you that has that perfect party dress and more from the collection using Kmart's store locator on the Nicki Minaj Collection store page on Shop Your Way.
What have you purchased from the collection so far?