Wed, Oct 30, 2013 at 12:17 AM
Vote "Beauty And A Beat" For Video of The Year...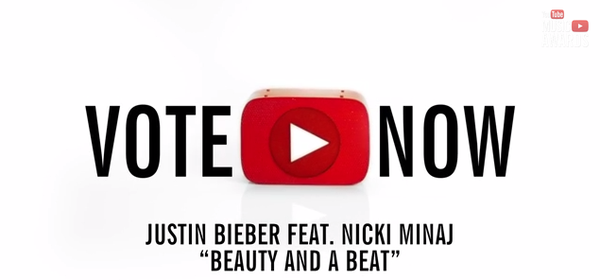 Share THIS video on Google+, Twitter and Facebook to vote for Justin Beiber's "Beauty And A Beat" featuring Nicki Minaj for Video of the Year and tune in on November 3 to see the winners of the 2013 YouTube Music Awards (YTMA).
Let's go barbz! Share multiple times throughout the day.