Wed, Nov 6, 2013 at 11:26 PM
Battle of The Beats: Vote "Give It All To Me".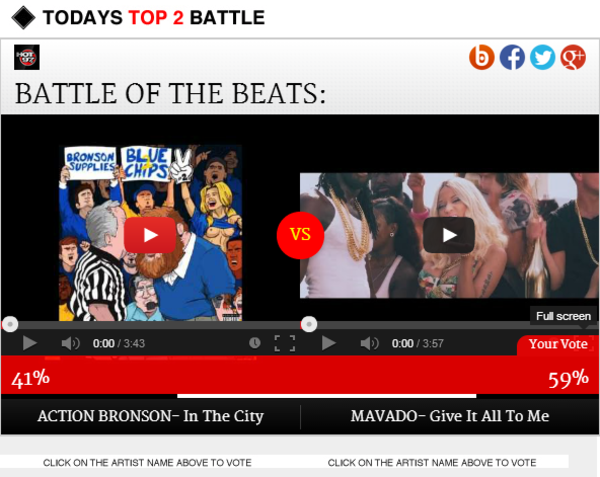 In today's Top 2 battle, Mavado is up against Action Bronson! VOTE for Mavado's "Give It All To Me" featuring Nicki Minaj on Hot 97's Battle of the Beats (http://www.hot97.com/battleofthebeats). Click on the artist name in the video box to vote, the song with the most votes gets a shot at being played on-air.