Thu, Nov 7, 2013 at 11:13 PM
STYLE ON 'EM: Nicki Minaj in Versace Pumps.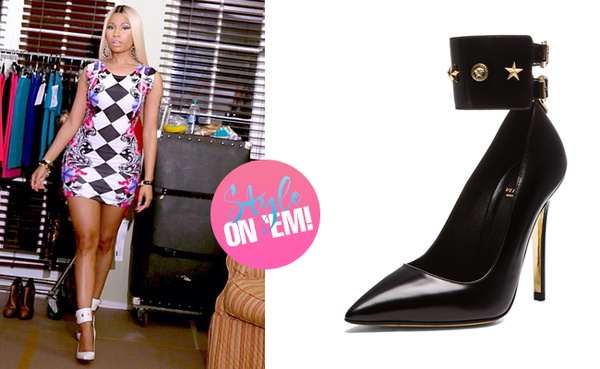 Nicki Minaj was on the set of her tv commercial shoot for The Nicki Minaj Collection wearing a white version of the Versace Star Studded pumps pictured above. The pumps are from the Pre-Fall 2013 collection and feature pointed toes and wide ankle cuffs that are detailed with gold-tone pyramid stars and Versace medallions. These cuffs, which have double straps with gold metal buckles and tips, are removable for style variation.
Style on 'em bew!
What do you think?