Fri, Jan 10, 2014 at 9:53 PM
Like Your Favorite "Pose Like Nicki" Image.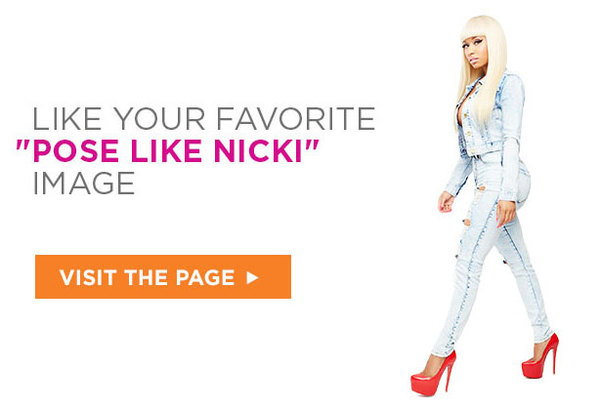 You can now check out all the entrants showing off their version of their favorite Nicki Minaj pose wearing items from the Nicki Minaj collection. Click to head over to the "Show us your best Nicki pose" topic page located on the Shop Your Way website - http://syw.co/1iY6qKY.
Be sure to "like" your favorite photos!