Sun, Jan 19, 2014 at 12:59 AM
Kmart Is Officially In The Myx!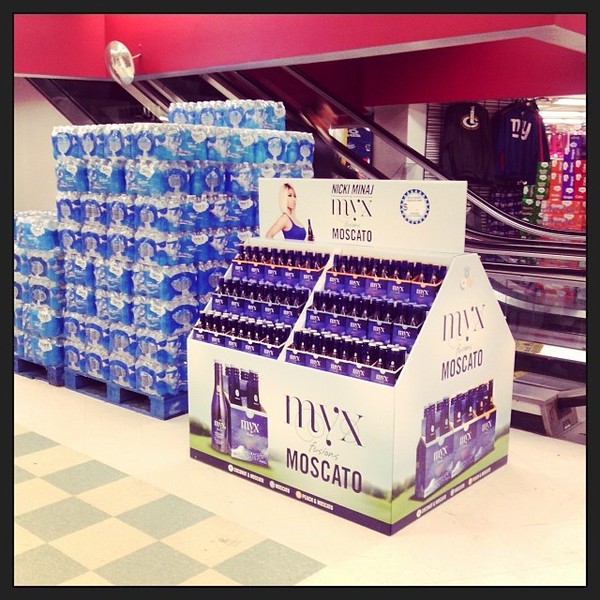 Barbz, peep the Myx Fusions display at Kmart! Here's one of the first stores to #GetInTheMyx! You can now stop by Kmart (250 West 34th St, NYC) and grab a 4-Pack of your favorite Myx Fusions Moscato and a hot dress from the Nicki Minaj Collection! Myx Fusions will soon be available around the country at Kmart locations that sell wine.