Wed, Jan 22, 2014 at 9:57 PM
Nicki Minaj and Kobe Bryant team up for cover...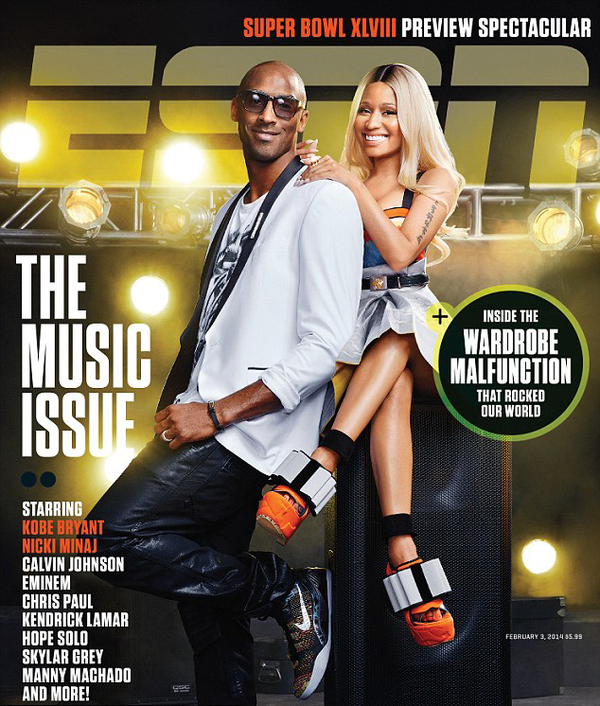 ESPN The Magazine decided to bring the two worlds of athletes and rappers together by creating not one, not two, but three different covers that feature athletes paired up with rappers. One cover features Nicki Minaj and Kobe Bryant and they are all smiles on the magazine's new Music Issue. Her Minajesty sits on a speaker with her hands on the basketball star's shoulders while Bryant leans back.
Check out the exclusive first look of the magazine — which hits stands this Friday, January 24.