Mon, Feb 3, 2014 at 9:40 PM
iTunes: YG - My N***a (Remix) [feat. Lil Wayne,...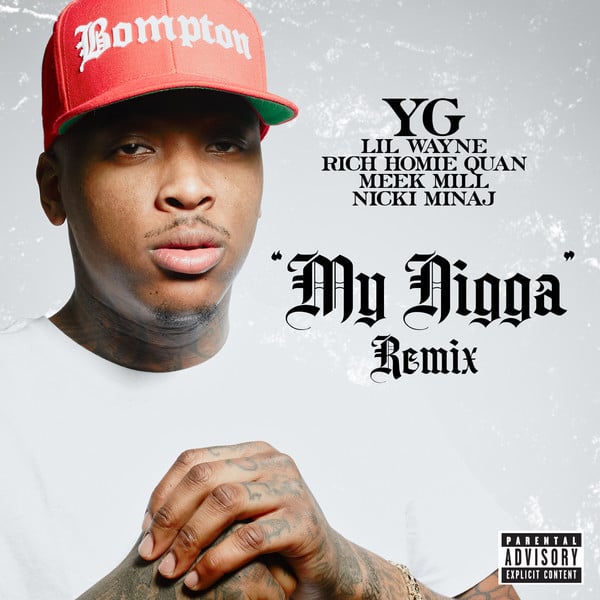 Stream and download YG's DJ Mustard-produced "My Nigga" remix, one of the most satisfying California rap anthems to come along in recent months. The star-studded remix has Southern rappers (Lil Wayne, Rich Homie) and East Coast rappers (Meek Mill, Nicki Minaj). Nicki, in particular, just rips a hole through it.
iTunes (Explicit): http://smarturl.it/MyNiggaRemix