Thu, Feb 6, 2014 at 8:59 AM
UK! Request a sample of Nicki Minaj's Minajesty...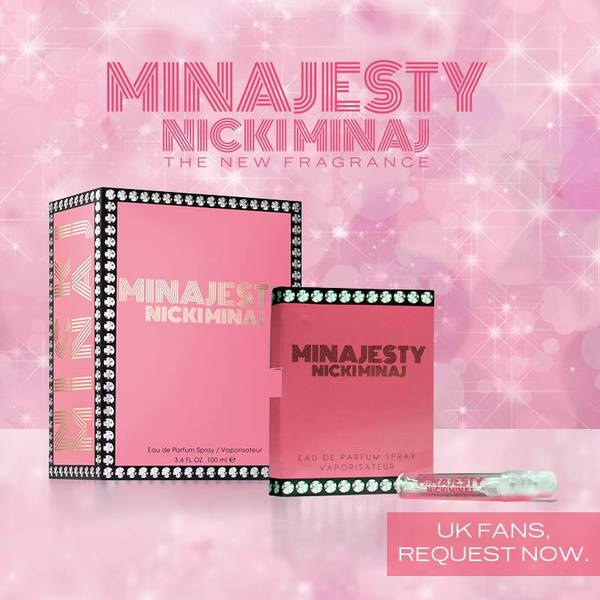 UK barbz! You can now request a sample of Minajesty Nicki Minaj. All you need to do is click on the link below to request your sample. There are only 10,000 samples to give away, so go now! http://bit.ly/MinajestySample

Please remember, you can only request a sample if you live in the UK.
Don't forget, the fragrance will be available to buy exclusively from The Perfume Shop on the 14th February and nationwide from the 5th March. Are you planning on venturing out on Valentine's Day to buy it?