Mon, Mar 24, 2014 at 1:29 AM
#InstaNicki: Nicki Minaj Shares BTS Photos For...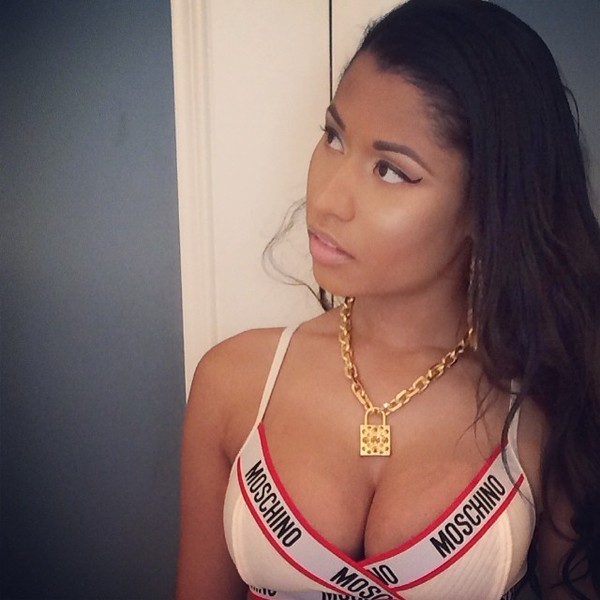 Nicki Minaj shared a new set of images from the 'Senile' video shoot on Instagram last night and this morning. Though she's still rocking Moschino, she looks very different than she did in the photos that she shared last week. This new look features her dressed up in full "Chola" gear, with dark lip liner and a tattoo. "Gettin tatted up. Lol #senileVideo," she captioned on Instagram.

Are you excited for the video? Look out for it soon.