Tue, Apr 1, 2014 at 11:39 PM
Nicki Minaj Throws Her Little Brother A 16th...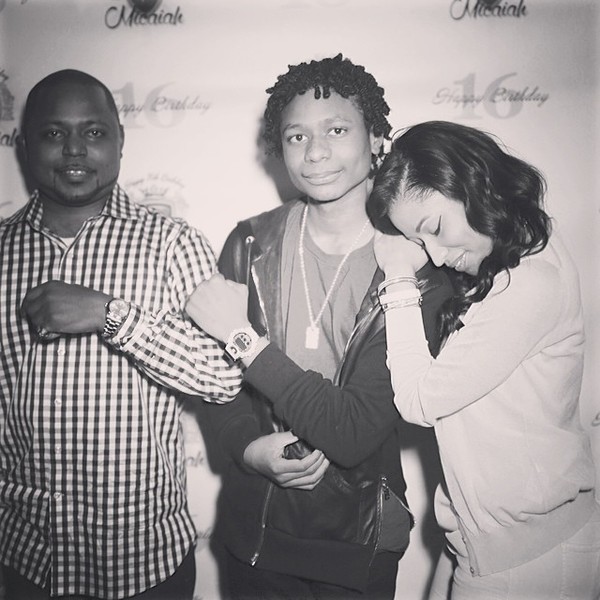 It's been a busy weekend for Nicki Minaj. Prior to her visit with Miyah and her mother on Sunday, Nicki held a birthday party for her 16-year-old brother Micaiah on Saturday (March 29). Surrounded by family, including her mother Carol, and friends, Nicki treated Micaiah to a New York Knicks' cake made by "Cake Boss" Buddy Valastro and his very own thrown.

She also arranged for birthday messages from some of her famous friends including Lil Wayne, Carmelo Anthony, LeBron James, Diddy, Fabolous, and Tyga. "If u could only see how his face lit up when seeing these superstars. Lol. That's all a big sister could ask for," said Nicki.

The birthday boy and Nicki's older brother Jelani also posed for a photo with their sis. "They can take it all. Just leave me with these two," she tweeted. "Nothing else matters if u don't have the ppl who hold your heart right by your side."

Pictures from Micaiah's birthday can be seen below.