Fri, Apr 18, 2014 at 5:13 AM
STYLE ON 'EM: Nicki Minaj in an Alexander...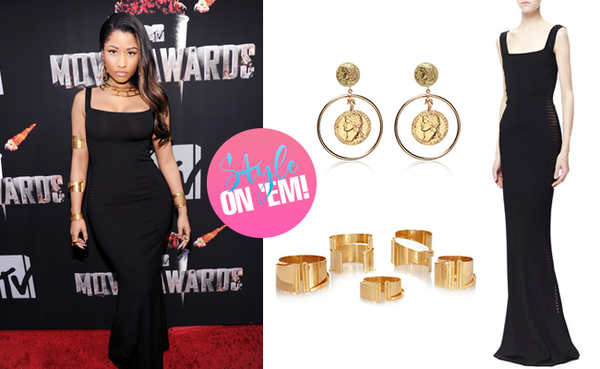 Nicki Minaj slayed the scene last night at the 2014 MTV Movie Awards wearing an Alexander McQueen Black Sheer Spine-Paneled Gown ($2,385.00), a pair of Dolce & Gabbana Gold Plated Coin Pendant Earrings ($910.00), and an Alexander McQueen Set Of 5 Gold-Tone Cuffs ($2,980.00).
Style on 'em bew!
Are you loving Nicki's look?