Tue, Apr 29, 2014 at 1:12 AM
Nicki Minaj & 'The Other Woman' Top Weekend...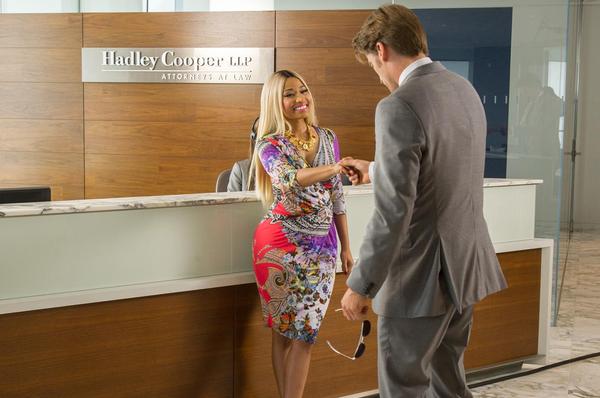 Congratulations are in order for Cameron Diaz, Leslie Mann, Kate Upton, Nicki Minaj and Nikolaj Coster-Waldau. Minaj and her co-stars in Fox's 'The Other Woman' landed the top spot at the US box office this past weekend. According to reports, the romantic comedy opened with an estimated $24.7 million, kicking Captain America from its three-week run at No. 1.
This is Minaj's first role in a major Hollywood film and since it grabbed the top position, it's likely that bigger parts are just around the corner. In a recent interview with MTV News, Nicki said she's currently going on auditions. She's in search of a role that's specifically crafted for her, unlike 'The Other Woman,' which was written before she accepted the part.
Have you seen 'The Other Woman' movie? What did you think of Nicki's acting debut?