Tue, Apr 29, 2014 at 9:49 PM
On Air with Ryan Seacrest: Nicki Minaj Explains...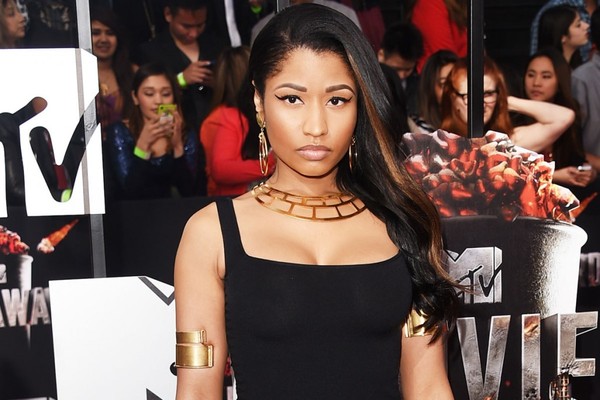 Nicki Minaj is now an official double threat!
The rapper is making her acting debut in The Other Woman, alongside Cameron Diaz, Leslie Mann, and Kate Upton, and she called in to On Air with Ryan Seacrest to talk about it.
But before we got into the movie, we had to ask her about a certain video she posted on Instagram (see below) of what looked like her backside … or was it?


"I thought it was obvious that it was me, so I jokingly said it was a friend and I put a crying face emoji, to let people know I was joking, bit sarcasm does not read well all the time," Nicki explained. "You can see my face a little bit if you look on the second video."
So we've confirmed it's Nicki, but do not say she's twerking!

"We've got to stop using that word. That is not a twerking video. That is a whining video. I'm from Trinidad, we whine. We don't twerk in Trinidad … you're whining your hips."

As for Nicki's acting debut, as the assistant of Cameron's character, she told Ryan and Ellen K. that the role wasn't too much of a stretch … because she has worked as an assistant "many times" before!
Still, she was nervous "because of the magnitude of Cameron's star power. I was just very nervous to even be in her presence. She commands the room when she walks in, but she was really, really fun. So I was able to loosen up a little bit."

For more from Nicki — including her story about Cameron rapping — listen to the audio above.

The Other Woman is in theaters now!
via Ryan Seacrest